mortgages
For navigating the mortgage minefield, everyone needs their very own Tracey.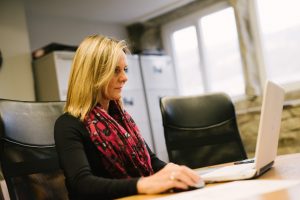 With over twenty years' experience in the financial compliance sector, she's now using her numerical expertise and meticulous attention to detail to find the perfect mortgage and protection products for anyone who needs them.
---
Having lived in Pye Nest, Sowerby Bridge most of her life, Tracey prides herself on finding customers through word of mouth then building relationships that really last.  Having just opened her new office at The Old Mill Boiler Room on Wharf Street, Sowerby Bridge, Tracey is also well placed to call in for a free initial meeting. 
---
As an independent adviser, Tracey has the whole of the market at her fingertips, so you enjoy the peace of mind that comes from knowing you'll get the very best products for your circumstances.  She also loves to help people, and is determined to bring genuine clarity to a notoriously confusing area of personal finance – great if you're easily baffled by money matters.  
---
Whether you need a new mortgage, a remortgage, some mortgage or income protection, or life or critical illness cover, she'll explain the ins and outs until she's confident you understand them.  Next, she'll scour the market for those products and deals that offer all the right features at all the best prices, before guiding you through every step of the application. 
---
Of course, Tracey is trained and accredited to carry out her mortgage and protection work, being qualified with the Chartered Institute of Insurers. She's personable and patient too, which goes a very long way when it comes to holding your hand through some of life's most important decisions and processes.
---
Visit us in Sowerby Bridge
We are based at 
The Old Mill Boiler Room on Wharf Street, open Monday-Friday 9am-5pm 
and outside of these hours by appointment. Call 07739 020710 or Email tracey@te-mortgages.co.uk
---
Testimonials...
Tracey was very supportive and informative throughout the sale of my property and purchase of my new one. Tracey was always there to give me advice and put my mind at rest when things became stressful. I will be highly recommending Tracey to anyone who requires a similar service. 

David Bamford

When my partner and I began looking to buy our first home, we turned to Tracey for mortgage advice after having heard great things about her from several acquaintances. From that first phone call through to completion, Tracey was beyond brilliant. As first time home buyers, we were especially appreciative of her patient guidance and endless expertise. We cannot recommend her highly enough. 

Megan Ramirez

Tracey is a consummate professional and helped me above and beyond the call of duty, easy to communicate with sincere, affable, she really does care about her clients happiness and welfare, I couldn't be happier with the outcome. Highly recommend! 

Taylor Murphy

Tracey couldn't have been more helpful and efficient sorting out my re-mortgage! It was great that she is local and always got back to me really quickly. I will definitely go back to her when I need help in the future. 

Heidi Rushton

Tracey was amazing. We couldn't fault anything about her. She was so welcoming and understanding of our lifestyle and our budget. Tracey was always there on the other side of the phone to answer lots of questions but went above and beyond to make sure we understood everything. I would definitely recommend Tracey super friendly and very professional. Thank you Tracey!

- Mr & Mrs H, Ripponden

Thank you, Tracey - you've been a great help, absolutely fantastic - outstanding, could not have done it without you and we will definitely be recommending you to everyone! -

Mrs C, Sowerby Bridge